KICKSTART YOUR OPTION TRADING JOURNEY NOW!! Learn...
Learn from the expert who has spent years working in option trading. A 12 months extensive personalised program to transform you from your current trading position to a profitable one.
Hurry! Only few seats left.
Instructed By
CA Mohit Gupta
F&O Trading Expert
Instructed By
CA Saksham Agarwal
Stock market Expert
COHORT
STARTS
10 Oct 2023
Learn everything from A-Z to crack your way into Option Trading
24x7 Discord Support Lifetime Access
100+ hr Recorded Sessions
Is this of your Interest? Schedule a call with a counselor
Who is this program for?
Aspiring Investors
Even if you are just a student, this program will equip you with all the skills you need to start your trading career more effectively & efficiently AND also help you to develop a growth-strategic mindset for your future careers.
Financial Service Professionals
Network with similar growth-oriented mindsets like yours and collaborate on option trading with them. Learn industry-standard Growth Strategies, Options Trading Strategies, Technical Analysis.
Retail Traders
Learn how to trade and invest in the most efficient ways possible and incorporate them into the way you perceive and process financial data to achieve growth.
Working Professionals
Accelerate your career trajectory by 4-5 years by learning industry-standard Growth Strategies, Options Trading Strategies, Technical Analysis, Options Hedging Strategies and much more.
Hurry! Only few seats left.
You do not need a fancy degree to bag profit from Option Trading!
All you need is the right training, networking, and trading exposure to kickstart your career in Option Trading!
All of which you will be receiving in this 12 months extensive mentorship program, taught by our experts of trading & investement.
A glance into the program's roadmap!
Basics of Options
Options History
Decoding Options
Real Life Option Agreements
Why Options?
Options Terminologies
Time Value Vs. Intrinsic Value
Why Greeks?
Delta
Vega
Theta
Gamma
WEEK 1
Options Fundamentals
Bada Banda Theory
Option Moneyness
Option Risk Profile Chart
Option Risk Profiles
Option Chain
Open Interest
PCR
Multi Strike OI
Implied Volatility
All About Volatility
Statistics in Options
WEEK 2
Technical Analysis
Technical Analysis , Candlestick Patterns & Forms
What is Price Action ?
Why Price Action ?
Comparision of Price Action & Indicator based Trading Using Live Example ?
Types of Candlestick Patterns Reversal & Continuation ?
Bullish Reversal Patterns ?
Hammer Pattern ?
Morning Star ?
Three white soldiers , Bearish Reversal Patterns ?
Shooting Star , Bearish Engulfing ?
Evening Star , 3 Black Crows ?
WEEK 3
Support & Resistance , How to draw Support & Resistance
What is support & Resistance ?
What is trading range ?
Support & Resistance Zones
Dynamic S&R , Horizontal S&R ?
Trending S&R (Trendlines) ?
How to draw trend lines with real example ?
How to draw horizontal lines with real example ?
WEEK 4
Gaps and Gap Analysis , Fibonacci Retracements
What are gaps on charts ?
Types of gaps
How to trade gaps ?
What is Fibonacci Retracements ?
How to take trade using Fibonacci?
WEEK 5
Price Action Trading Strategies, Risk Management
The 1% Risk Rule ?
Risk Reward Video ?
The Risks of Stock Trading With Leverage
What are Price Action Trading Strategies ?
Price Action Strategy 1 ?
Price Action Strategy 2 ?
WEEK 6
Program Directors
CA Mohit Gupta
F&O Trading Expert
Mohit has been successfully trading in stock markets for 5+ years and has personally developed many strategies for Options Trading to generate regular income.
His core areas of interest include financial services, capital market, and research analysis. (Needless to say, He has scored ALL INDIA HIGHEST marks in financial services and capital markets subject of CA Final too).
He has gained practical as well as industry knowledge in profuse sectors like Pharmaceutical, Hospitality, Auto parts, Power Generation, Healthcare, Educational, Food Processing, Steel, Automobile, Real estate, Financial services, etc.
CA Saksham Agarwal
Stock market Expert
Saksham Agarwal is a qualified Chartered Accountant having experience working with several CA firms including the big fours. Along with good experience in the finance field, he holds certifications from SEBI-established institutes.
He is also the chairman trustee of a college that offers several graduation and post-graduation courses and holds key positions in several other successful ventures. He is also a renowned name in the field of the stock market. Investing/trading from the age of 21, he has established a large community of traders/investors & visions of creating a financially independent India.
Connect with other members
Invest in your Career Now!
Course Pricing
An interactive training and mentorship program to help you kickstart your career in Option Trading.
₹ 49,999
₹
24,999
Discounted price available for limited time slots.
Career assistance
Internship program
Lifetime access to training material
Simulation of trading & investemets
Learn to efficiently trade & earn
30+ interactive live sessions with mentor
Access to highly exclusive discord community
Hurry! Only few seats left.
Kickstart your Option Trading career with an Internship
Guaranteed internship in Option Trading
Kickstart your Option Trading career with a guaranteed internship post-program.
Intern as a strategy analyst in one of the fastest growing edtechs of India.
Get a certificate of completion post internship period.
How does the program work?
This Option Trading program is a 12 months hands-on mentorship by CA Saksham Agarwal, Stock market Expert, and CA Mohit Gupta, F&O Trading Expert.
Orientation induction
Meet the mentor and experience the complete roadmap of the program
Get added to the community
Network with like-minded, growth-driven people and get mentor updates on Discord.
Simulated trading data
Work on collaborative simulations of trading data of companies like Nagarro, Deloitte, etc.
Regular live sessions
Engage with the mentor and your peers on mock case interviews and data simulations
Access to training material
Get lifetime access to pre-recorded training content, and ebook guides.
Career support
Dedicated team support to help you trade & invest.
Hurry! Only few seats left.
Testimonials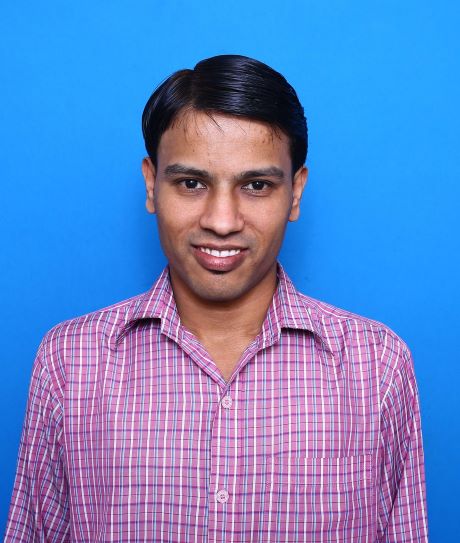 Mohit Sir is an excellent trainer and mentor.He is one of the few trainers I have come across whose system actually works.I have benefited immensely from his program.I would like to thank Mohit and his team jobaaj for the support.Keep up the good work.Thank you for a great course. Great presentation style with lots of opportunities to ask questions and talk about real life examples which all made for a really enjoyable and informative course." "This has more than met my expectations." "A wonderfully practical course - both personally and professionally.Excellent place to learn and earn ! What I like about Mohit Sir and Jobaaj is the process of "practical education" .I specifically like Mohit Sir for the hand holding and extreme helping attitude ,there is always a great positivity in their environment . The best thing about Mohit Sir is that they always provide live trading session which helps me a lot.

First of all, I would like to thanks Mohit Sir from depth of my heart. I joined Option trading couse last month after watching live workshop seminar on instagram. Before this program i attended many workshop but your workshop blow my mind and i took my decision to join your classes (also done back test after saturday class in which 30 minutes candle break strategy discussed, and it's work, then decided to join course).
let me tell you my past 1 year journey:-
last year in june month i entered in stock market journey and take 2 courses(positional trading) for trading but hitted by loss (not a big loss) my confidence was not build and then ukrain-russia war make market downfall.
after downfall i decided to leave trading carrier and lot of big trader not recommend for option trading. after the break of 6 month i decided to again eneter in stock market as option trader but at this time i wanted proper learning.
before joining your course i have fear of loosing money but you teach in very easy language (specially hindi) and in proper manner. It make me more confidence.
Plus point you always avaialble in whatsapp and discord community, which allow us to ask any doubt.
Thanks again sir, This couse is for 1 year but i would like to intouch with many more years under your mentorship.

Hi, I am Sourabh Goel, a trade r who started his journey of stock market 2 years back. I have been part of other market experts classess and sessions as well but when I got to know about Mohit's program, initially I was in confusion like all others if this would be a fruitful program for me or just a time and money waste.. but let me tell you 1 major difference, you can discuss all your trades with him, no matter whether those were in profit or loss. And this creates a lots of value to Mohit's program. You need someone in your initial phase of trading who can tell what you are doing wrong and that is only how you can be profitable in longer run. I would like to take this opportunity to give Mohit my gratitude to him.
Hi mai saurabh Ye msg vo sabhi ke liye h jo stock market ke knowledge basic to advance or options traders ke liye to mohit sir ne kafi bataya h is program mai kyoki mai bhi kafi time se stock market ke course or webinar dekta tha or YouTube par bhi video deki but ye nhai pta chalta tha ke start kha se kru but is program mai muje abhi tak to kaffi kuch sikh chuka hu baki program abhi h to abhi baki or bhi sikna baki h Or mohit sir ke batane ke tareke ke wazha se mene ye program join kiya kyoki program mai muje basics janna tha jo muje sir ke webinar mai sika tabhi mene ye program join kiya or sai mai agar kisi or stock market sikna h ya options mai trade karna sikna h to ye course sabhi ke liye bohot he achha h.
Thanku mohit sir/p>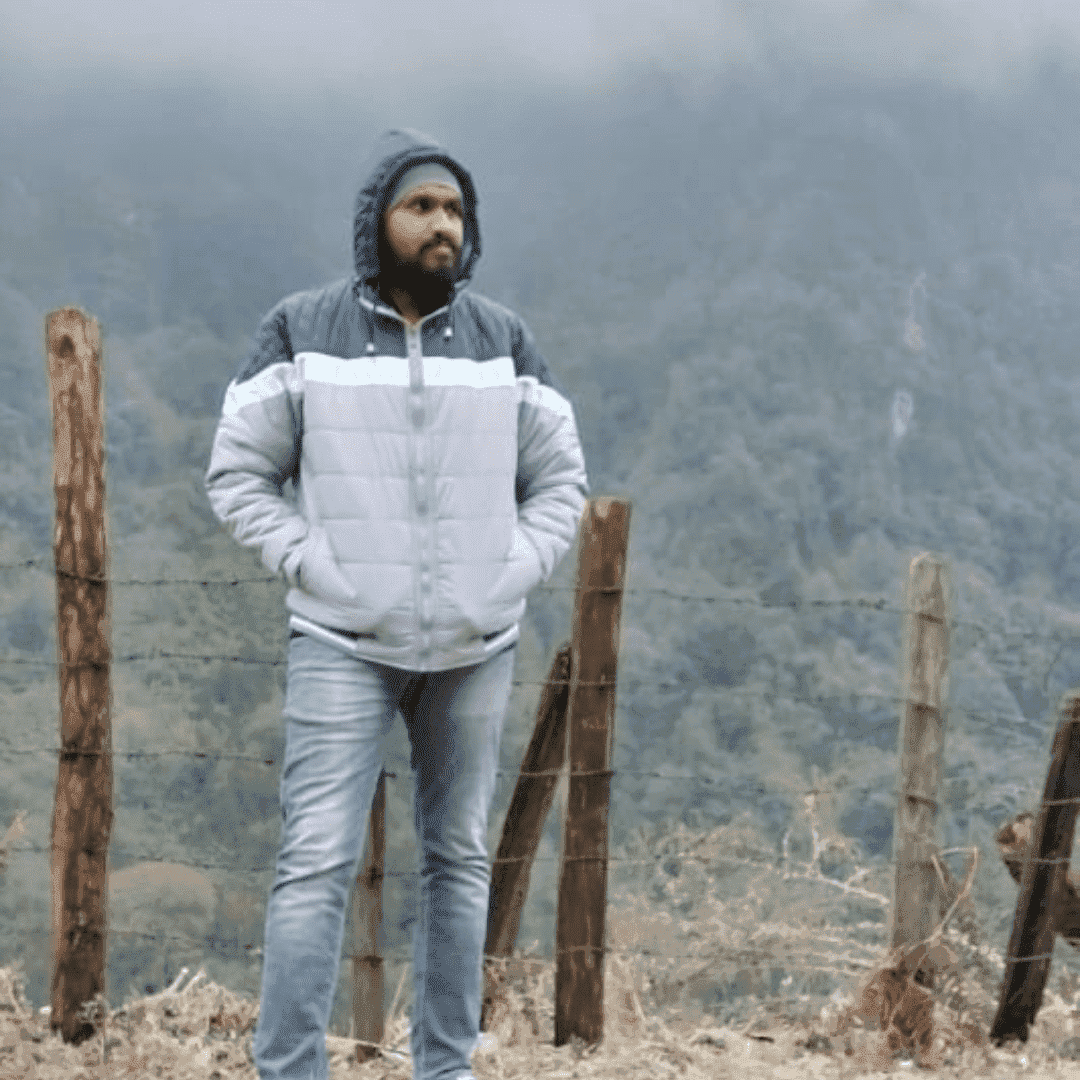 Hii Mohit sir I'm Srinivas Palla from options trading program B10 and been attending all your Live sessions and going through all the recorded modules which have been given to me,it's been a great learning curve for me under your guidance,thank you for sharing your strategies and solving my queries periodically,it helped alot in solving all the doubts and establishing my own trading system,hope to learn more from you in upcoming sessions.
Thank you
Srinivas Palla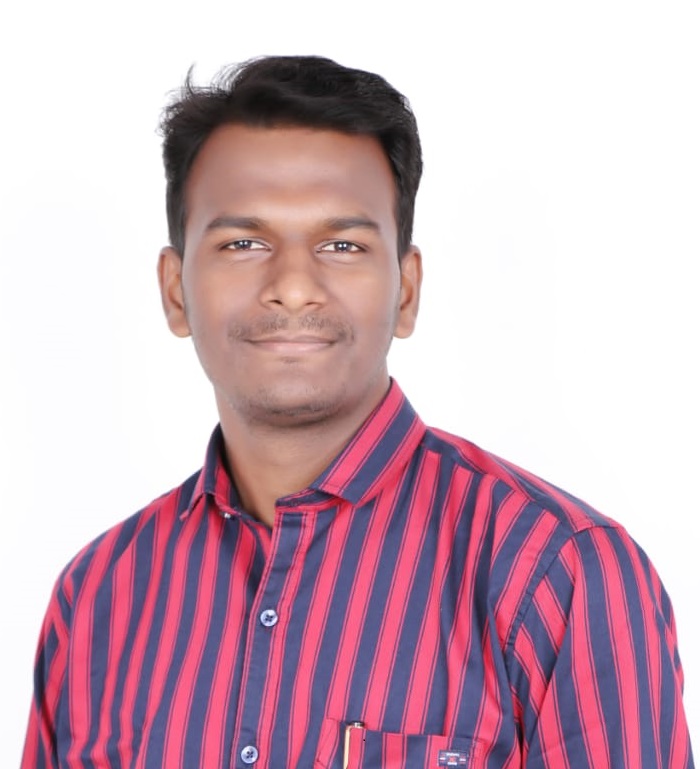 It was a great session sir. Your teaching style is so different and unique. You covered each and every point and the most interesting thing is that you are teaching with practical examples so it was great. Thank you so much 🙏sir for taking session for us.
FAQs: Here's everything you may ask...
Is this course for Students or Professionals?
How much time do I need to put in for Option Trading ?
Can I make a career in options trading after completing this program?
Is this course made of live sessions or recorded lectures?
How much time will it take for me to generate income from Options?
I am new in stock market. Can I join this Advanced Options Program?
I am not a CA like you. Will I be able to understand advanced technical terms and Earn?
Have More Questions?